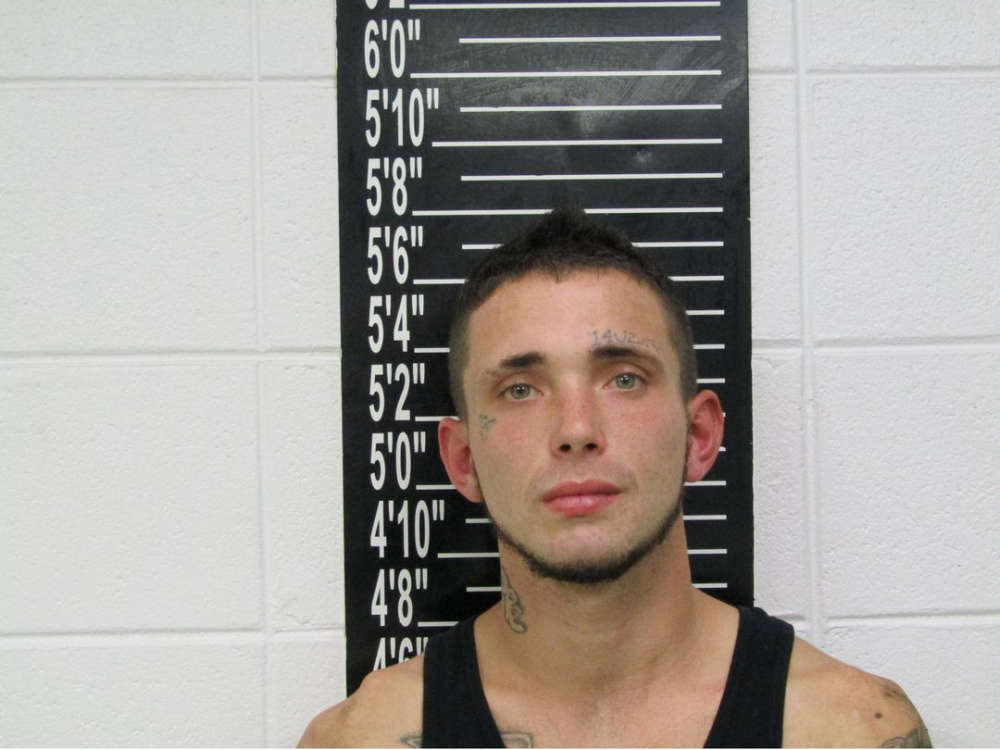 Photo courtesy Stone County Sheriff's Office
The Stone County Sheriff's Office is asking for the public's help in locating a Reeds Spring man wanted on several charges.
25-year-old Jordan R. Tinker has become a priority according to a release from the Sheriff's Office after almost striking a MO Highway Patrol Trooper in Taney County, running from Officers in Christian County and then running on foot from a traffic stop in Stone County Wednesday evening. Officers conducted a manhunt in the area of Reeds Springs Junction Wednesday night but still have not located the suspect.
Tinker is wanted on a probation violation charge in Taney County and for domestic assault and property damage in Stone County.
Stone County officers are asking anyone who sees Tinker to call 9-1-1. Though he lives in Reeds Spring, the release says he spends time in both Christian and Taney Counties.