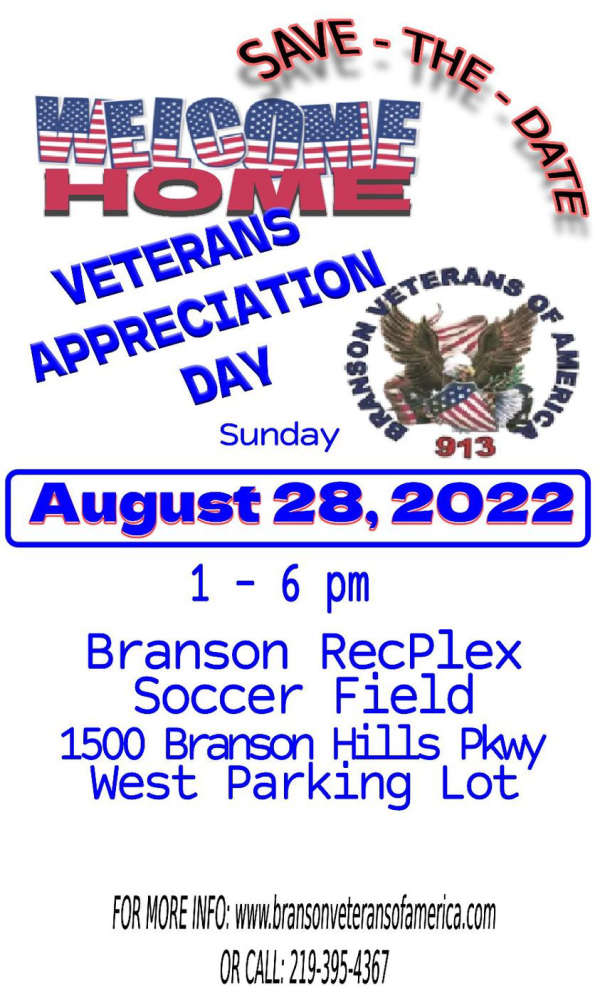 A new event designed to honor and inform veterans in the Lakes Region takes place later this month.
The first ever "Veterans Appreciation Event" presented by the Branson Veterans of America 913 will take place August 28 at the Branson Rec Plex.
Bob Sarver, Public Relations Officer for 913, says during an interview Monday on KRZK's "Ozarks Now" program that the event is designed to not only honor veterans and their families and have them enjoy a day of fun activities, but is also to help inform veterans of the many different resources available for veterans needing assistance. Many of those organizations will have booths at the event.
Food and entertainment will also be available at the event which will run from 1 to 6 pm that day.
The complete interview with Bob Sarver about the event along with a link to the groups webpage are below:
https://www.bransonveteransofamerica.com/veterans-day-parade