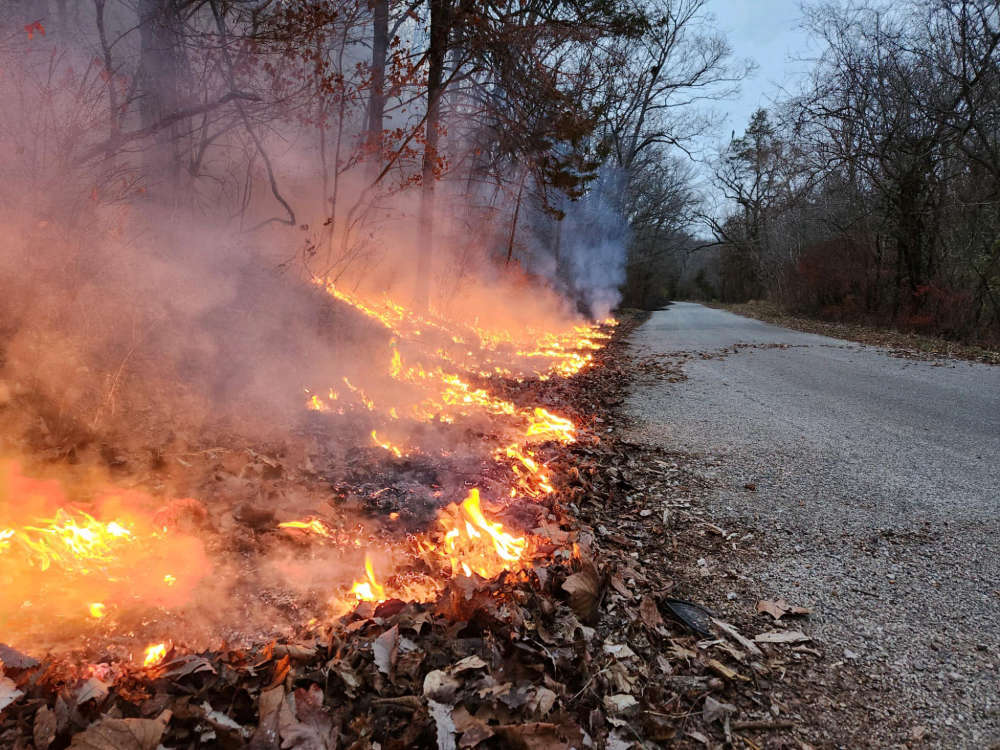 Photo courtesy Central Taney County Fire Protection District
Firefighters for the Central Taney County Fire Protection District are called out early Friday morning to deal with a brush fire.
According to a post from the District's Facebook Page, the call came in around 4 am with firefighters dispatched to a rural area where around 3 acres of land were involved. The fire is believed to have started with the unlawful dumping and burning of a mattress according to the post.
The fire did get to within 100 feet of a residence but no damage was reported to the structure Firefighters spent nearly four hours on the scene containing the fire.
While winds today are not as strong, gusts are still possible and with conditions still dry, firefighters ask people to be continue to be cautious about outdoor burning.