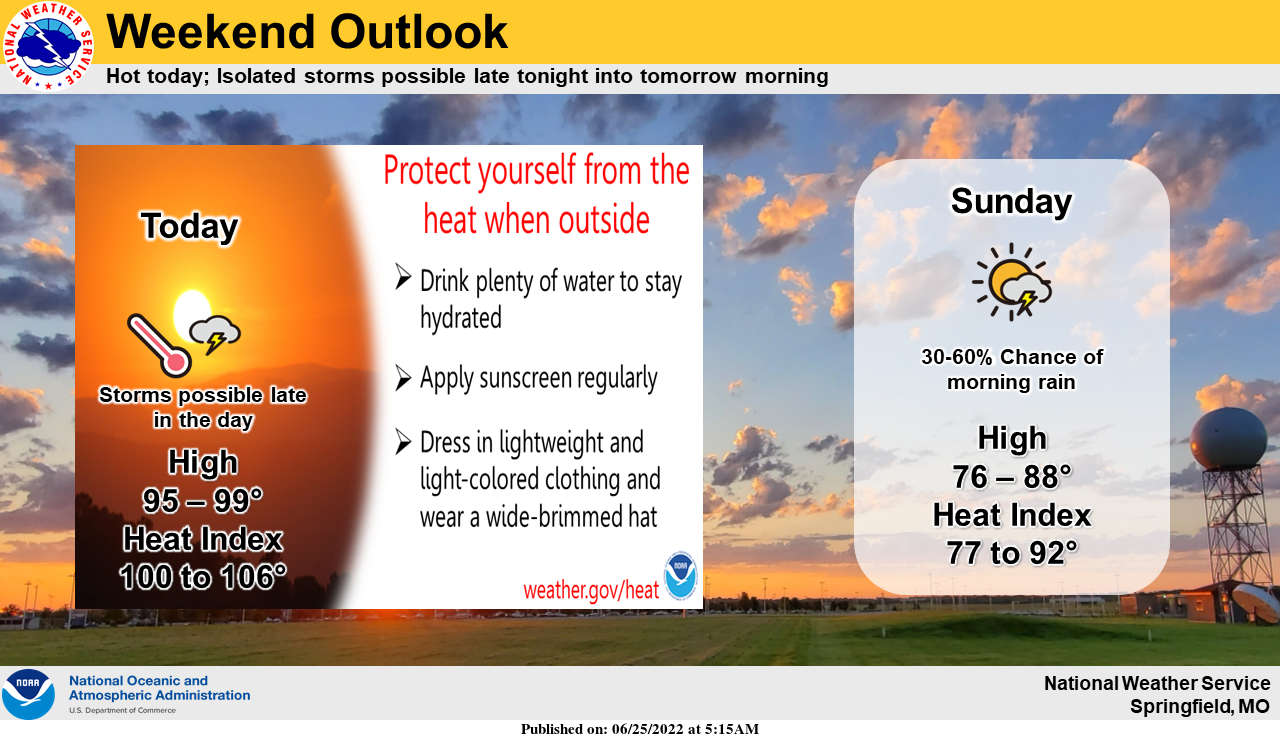 Some areas of the Lakes Region are back under a Head Advisory for Saturday ahead of the arrival of a front that will bring rain and cooler temperatures.
The Heat Advisory is in effect for southwest Missouri with temperatures around 100 and Head Index readings approaching 110. Temperatures in northwest Arkansas are expect to stay just under the century mark.
A chance of strong to severe thunderstorms are in the forecast Sunday morning that will bring cooler temperatures Sunday afternoon with highs only expected to be in the mid 80's. High temperatures are expected to stay in the 80's through midweek.