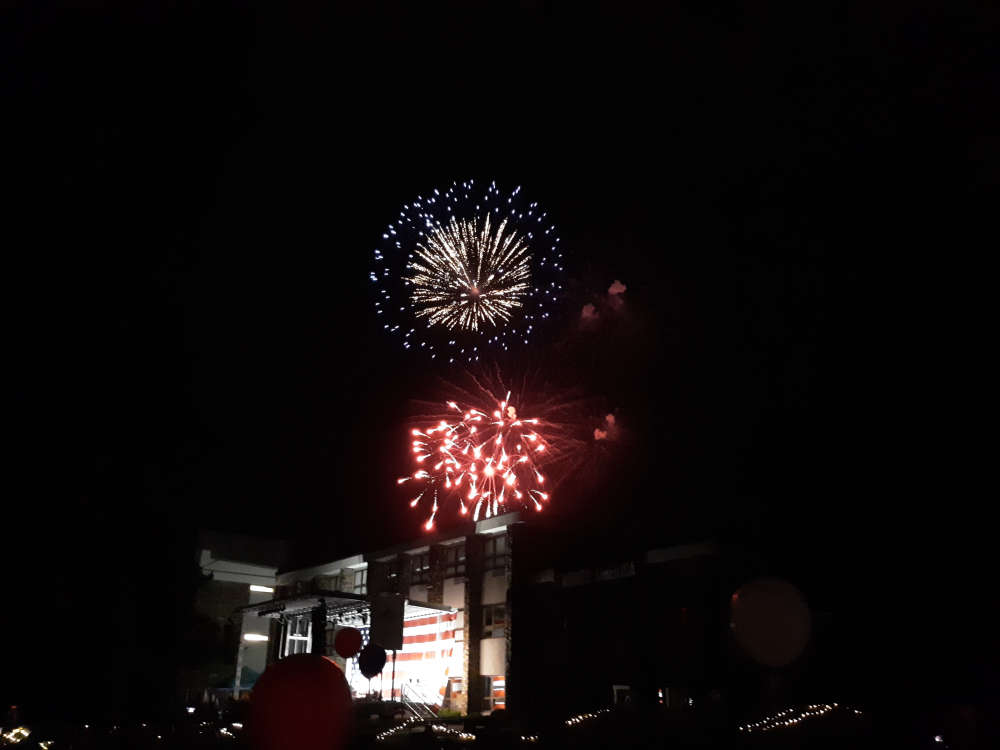 Fireworks light up the sky at the 2022 Honor America event at College of the Ozarks. (Photo by Scott McCaulley)
An estimated attendance of over 3000 people makes their way to the College of the Ozarks Sunday for the return of Honor America.
The event, open only to campus students and staff over the past two years due to the COVID-19 Pandemic, featured events for kids as well as entertainment and patriotic music by the Hard Work U Concert band both prior and during the fireworks show.
Director of Public Relations Valorie Coleman says during a live broadcast on Legends 1063 and MY 100.1 that this event was not only an opportunity to celebrate America and honor Veterans but was a welcome back to the community giving them an opportunity to come on campus to see what's happening at the school.
The event was also attended by new C of O President Dr. Brad Johnson who addressed the crowd prior to the fireworks display. An interview with Dr. Johnson from the live broadcast can be heard below: