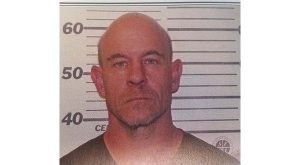 A man who was on the run from the law for several weeks after crimes in Ozark County eapes from a work detail out of the Tipton Correction Center.
The Pettis County Sheriff's Office Reports that Jason Laird was last seen Tuesday as part of a detail working at the Missouri State Fairgrounds in Sedalia.
Laird, from Gainesville, was on the run from Law Enforcement back in January of 2020 after being wanted for burglary and domestic assault. Laird was eventually captured in Taney County near Kirbyville in February of 2020 and was serving a seven year sentence for his crimes.