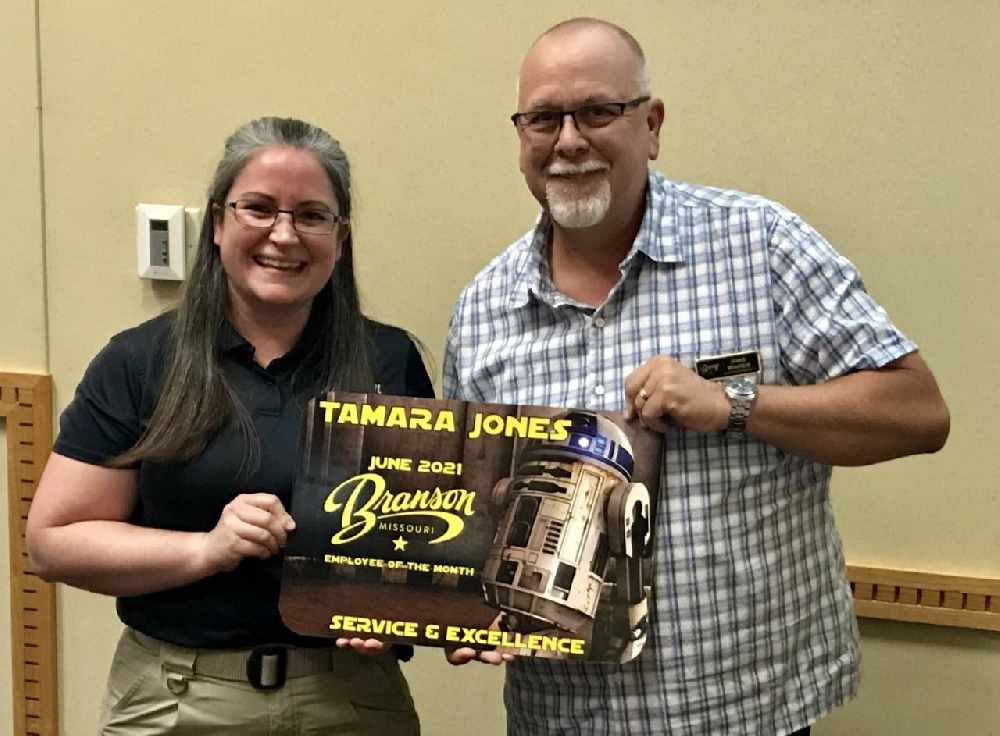 City of Branson recognized Tammy Jones as Employee of the Month on Tuesday. Branson Alderman Jamie Whiteis presented the award to Jones.
Jones is Branson Police Department's Property and Evidence Manager. "This award is to recognize employees who have gone above and beyond, and whose performance exemplifies the City of Branson values. Tammy has recently completed a multi-year goal of reaching a one-to-one intake/output ratio in her evidence storage facilities," Whiteis said.
Whiteis said that police departments across the nation are jealous because this accomplishment is very rare. This accomplishment is a first for the Branson Police Evidence Unit. Whiteis added that many evidence rooms and organizations "never achieve this level of efficiency" and that this accomplishment "demonstrates Tammy's dedication and willingness to do what it takes to reach her goals."
Prior to congratulating Jones, Whiteis discussed her commitment more. "This commitment has consumed hundreds of hours of her time while only being a small part of her overall responsibilities, demonstrating her stewardship, excellence, and dedication to sustainability," he said.
(by: JonChristopher Collins)