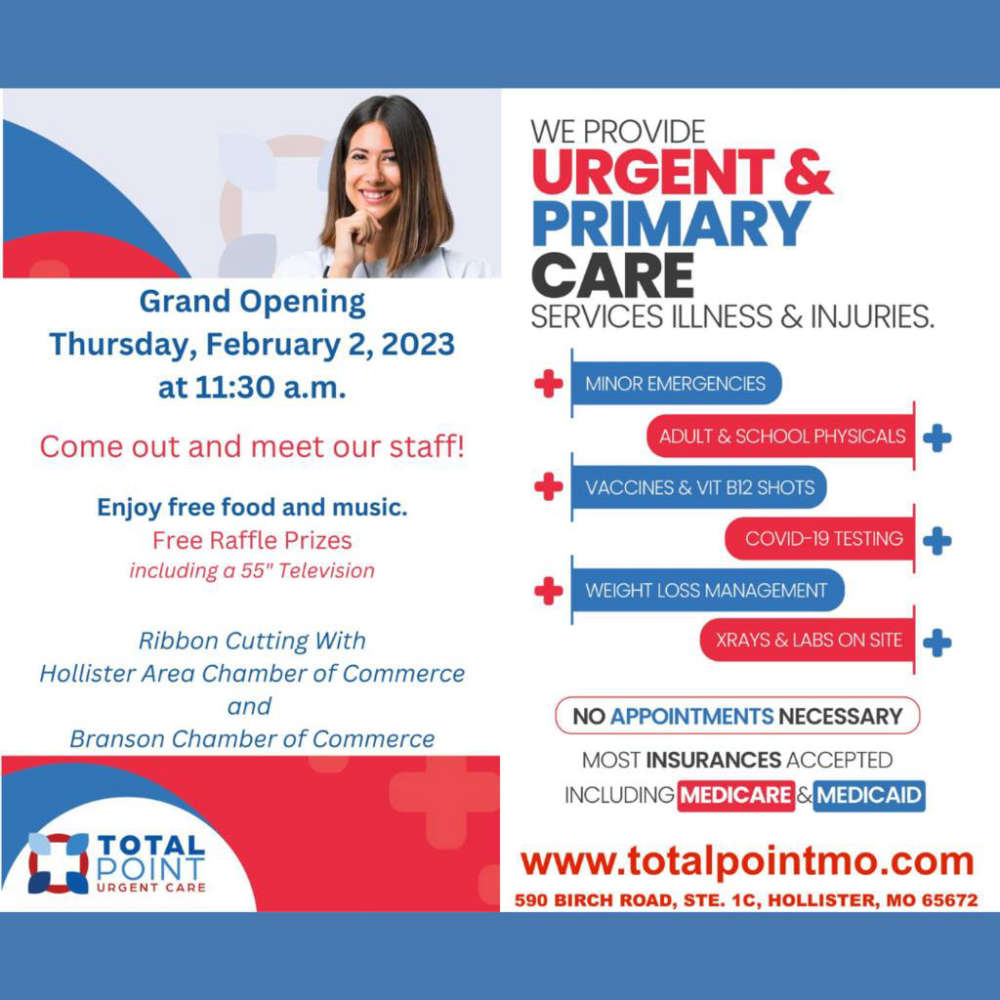 Total Point Urgent Care opens in Hollister this coming Monday; a Hollister government Facebook post provides additional details below.
"Update: Please note the Grand Opening Event has been moved to Monday, February 6th at 11:30am due to recent winter weather. The Chamber looks forward to you joining them Monday.
Join the Hollister Area Chamber of Commerce as we welcome Total Point Urgent Care, 520 Birch Road, Suite 1C, to the Hollister Community, Monday, February 6 at 11:30am. Meet their team, enjoy free food and music. Contac the Hollister Chamber for more information or visit www.totalpointmo.com."
This was originally posted on the Hollister government Facebook Page.