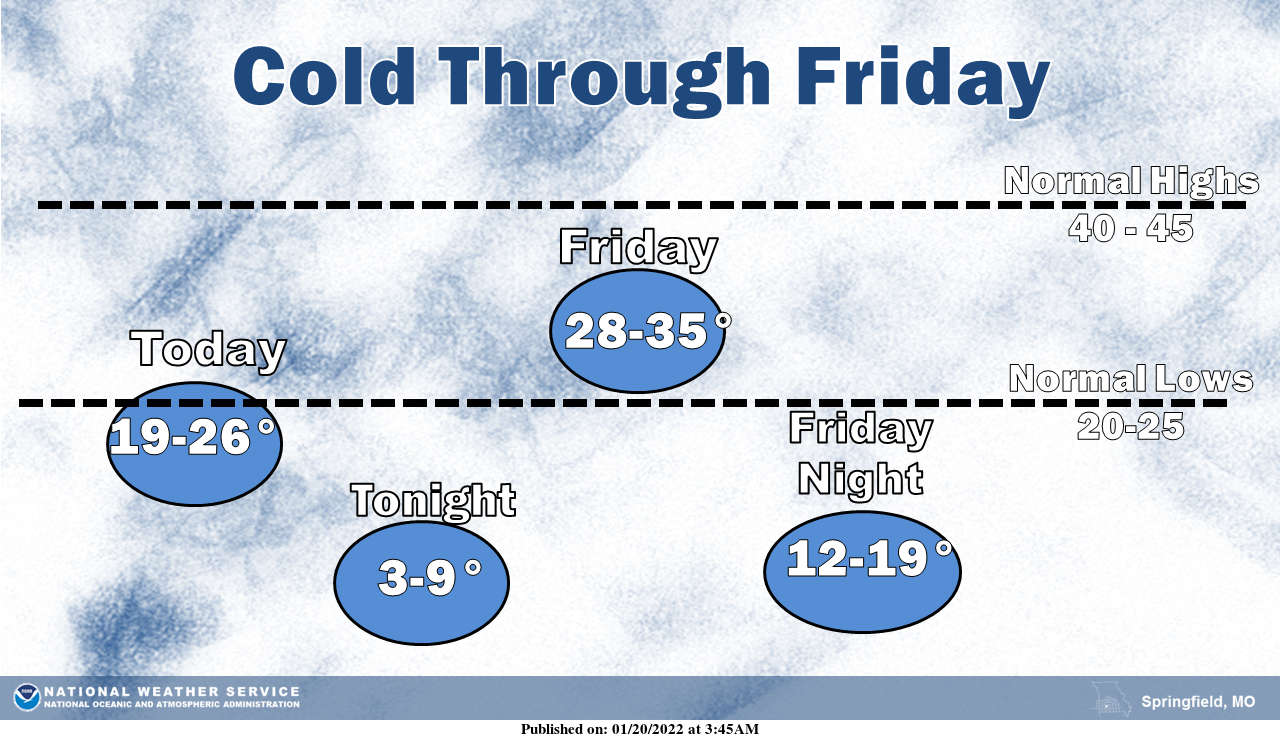 Photo courtesy National Weather Service Springfield
The frontal system that brought a wintry mix to the Lakes Region Wednesday afternoon also brought drastically colder temperatures.
Temperatures in the low teens with wind chills near zero start the day on Thursday with high temperatures only getting to the upper 20's. Wind Chill Advisories are in effect for parts of the region today. Low temperatures tonight are expecting in the single digits before temperatures get back to around freezing on Friday.
MODOT is reporting most major roads in the region as clear while ARDOT reports several roads with icy patches in the region. Many secondary roads have icy patches or a glaze on them this morning.
A combination of the weather plus illnesses has many schools in the area closed today. The list can be found on the Closings Tab on our websites.
Tips on traveling in Cold Weather from Steve Runnels of the National Weather Service during an interview on KRZK's "Ozarks Now" program can be heard below: