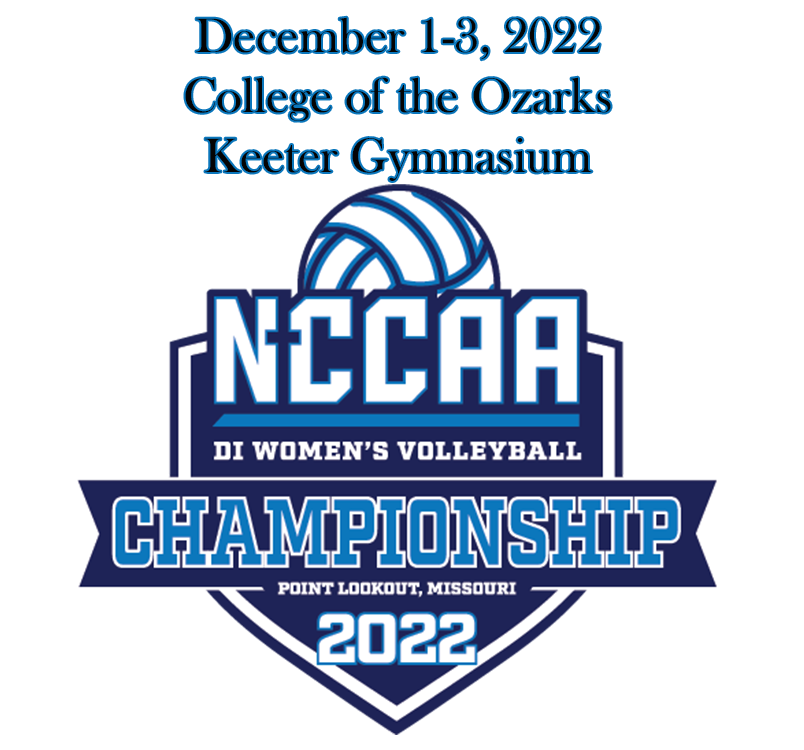 The NCCAA Division One Volleyball National Championship at College of the Ozarks sees three of the four top seeds advance and the host team dropping two close matches.
Top seed and defending National Champion Columbia International along with second seed Trinity International swept their matches and will be joined by Mid-America Christian and Judson in today's semi-finals.
The host College of the Ozarks was eliminated in two close matches as they dropped a 26-24, 25- 22 , and 25-21 decision to Mid-America Christian then also lost to Trinity International 25-23, 25-22, and 30-28.
The semi-finals today will see Columbia play Mid-America at 3:00, Trinity against Judson at 6:00 with the winners to play for the National Championship Saturday at 1:00.