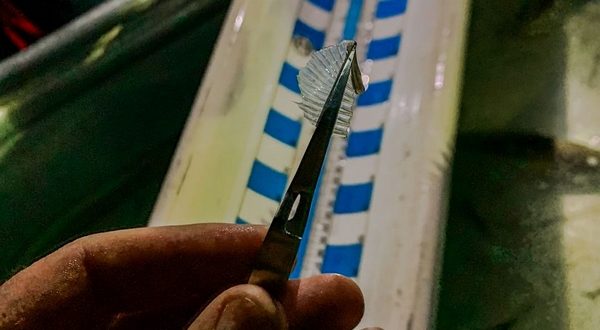 The Arkansas Game and Fish Commission is conducting a genetic survey of the largemouth bass and spotted bass populations in Bull Shoals Lake.
AGFC says such a survey has never been performed on the bass population in the lake, and technological advances have provided biologists with the means to determine a fish's genetics by simply collecting a small piece of the fish's fin.
Game and Fish staffers recently collected fin clips from 60 largemouth bass and 60 spotted bass of various sizes throughout the reservoir to provide data for the survey. The research aims to determine the genetic profiles of bass found in the lake and determine whether any non-native genetics, like from the Florida bass, appear in the reservoir.
The results from the survey would be provided to the public once the survey is complete.
(From: KTLO)