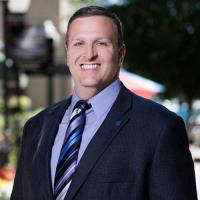 Jason Outman joined KRZK's "Ozarks Now" Tuesday as both he and the show celebrate an anniversary.
January 18, 2021 was both the debut of Ozarks Now as well as Outman's first day on the job as President/CEO of the Branson Lakes Area Chamber of Commerce.
Outman reflected on his first year on the job plus recapped a strong 2021 in the Branson Lakes Region. Outman said Tourism Tax Collections for Branson in 2021 was at $16.9 Million, which is a 30% increase over the previous high total of $13.5 million. Outman also said estimated visitor numbers through 11 months of 2021 was at 9.5 Million visitors, already higher than the previous record year of 9.1 million visitors with the December estimates yet to be released.
Outman also discussed Workforce Development and providing information and education to businesses for maintaining an adequate workforce with future anticipated growth.
The complete interview with Jason Outman can be heard below: