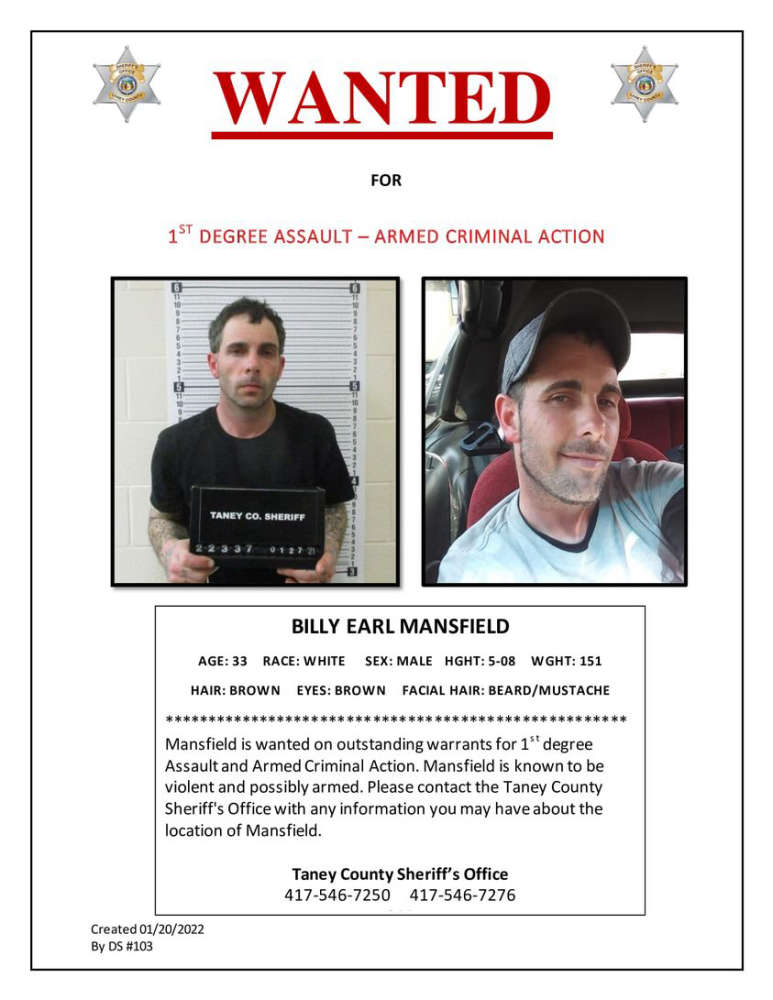 The Taney County Sheriff's Office is asking for the public's help in locating a man with a pair of felony warrants.
According to a release on the Department's Facebook Page, Billy Earl Mansfield is wanted on charges of 1st Degree Assault and Armed Criminal Action. The release goes on to say that Mansfield is known to be violent and could be armed.
Mansfield is 33 years old, white, 5-8, and weighs around 150 pounds.
Information on the location of Mansfield can be called into the Taney County Sheriff's Department at 417-546-7250 or 417-546-7276.