Eddie Padilla Painting, LLC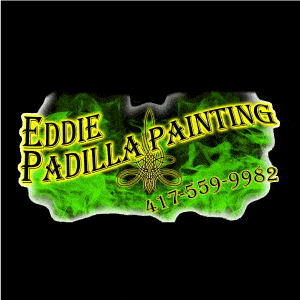 Phone Number: 417.559.9982
Address: 14728 Business 13, Reeds Spring, MO 65737
Website: http://eddiepadillapainting.com/
We transform your Commercial, Retail, Hospitality, and Residential spaces providing quality workmanship on every job. Whether painting your home or business, we keep your unique needs and wishes above all else and design a personalized plan to turn your dreams into reality.
Decorative Faux Finish painting is a technique that creates texture by replicating the look of other surfaces, such as Faux Granite, Faux Marble, Antiquing, Crackling, Pickling Wood, Artificial Brick, Artificial Stone, plus many more.
Don't be fooled! Our professional artists are masters at creating the look and feel of these original surfaces.
Faux finish painting is one of the fastest growing decoration trends in the US. It can be applied to walls, ceilings, floors, cabinets, furniture and more. The only thing standing in your way is your imagination.
Not everyone needs decorative painting! No problem! We can paint your home or business with the same dedication and expertise we use for our specialized services. Give us a call for a quote.