Hunter's Friend Resort & Conds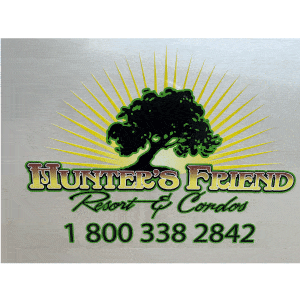 Phone Number: 800 338 2842
Address: 118 Myrtle Lane , Branson, MO 65616
Website: https://huntersfriendresort.com/
One of the closest resorts to Silver Dollar City and Indian Point Marina.
If you hate traffic and simply want to spend more time on vacation and less time staring at taillights from the car sitting at a dead stop in front of you – reserve with us!! We are located 2 miles straight south (no stop signs or traffic lights) from Silver Dollar City and directly across from Indian Point Marina. Our resort is perfect for vacationers who want to find the perfect place to stay that is extraordinarily clean, affordable, and close to just about everything Branson has to offer. We even have a Wal Mart Supercenter less than 10 minutes away!
Get a free boat slip with our Branson Condos.
All of our Branson Condos come with a free 10×28 boat slip with each rental. All boat slips are covered and have electricity at the slip.
We have kitchenettes, apartments, condos and even standard rooms
Not every traveler needs the expense or the space of a lakefront condo. Our extended stay kitchenettes and apartments are perfect for the traveler on a budget who wants the convenience of a kitchen without the extreme expense of a fully equipped condo on the lake. Tourists in Branson have been coming to Hunter's Friend Resort now for the past 48 years, spanning generations of guests, family reunions, retreats, fishing tournaments, and much more.
Additionally, we are the ONLY resort on Indian Point to feature 50″ or larger HDTVs in every room we have. That's right – 50 inches in the standard rooms – kitchenettes – apartments and of course condos. No other resort on Indian Point can make or back up this claim. We take it a step further and proudly proclaim to be the only resort IN THE UNITED STATES that feature induction rangetops in every kitchenette. No other commercial establishment can make or backup this claim. From standard pillow top mattresses to fully stocked kitchens, we strive to give everyone a great and memorable stay at an affordable price.
Consider us the next time you come to Branson and see the best side of Branson.